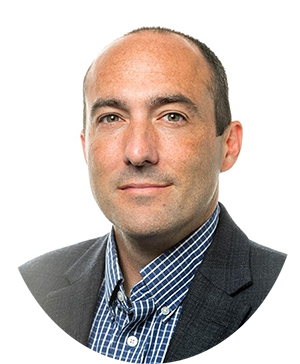 Jacob Gaffney
Co-Founder
As Editor-in-Chief of HousingWire, Jacob Gaffney led double-digit growth for more than a decade. Gaffney helped broker the acquisition of HousingWire by Riomar Capital in 2016. During his tenure, Gaffney would oversee editorial operations and was responsible for editorial strategy. Prior to that, he spent a decade abroad in London, holding editor positions for both Reuters and SourceMedia.
While at HousingWire, Jacob built and launched several short-term and long-term email campaigns. He helped rebrand the company twice and coordinated the website redesign 3 times. He didn't stop there, in his last few years, he launched video and audio services to HousingWire's millions-strong audience and helped brand the editorial op-ed sections and further enhanced subscriber services. He is also a wine expert.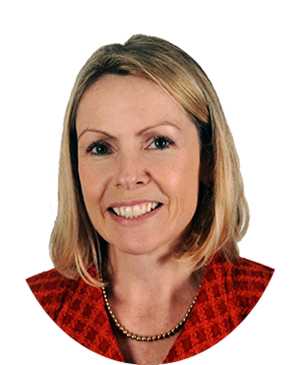 Alyson Austin
Co-Founder
A leading strategic communications advisor, public relations and mass media executive, Alyson has served as a strategic communications professional and chief spokesperson for nearly three decades. Most recently with CoreLogic, where she was part of the launch team to take the company public in 2010. Her role included spearheading economic and financial communications initiatives to elevate the company in the industry. Alyson leverages her extensive experience with public companies and leading trade associations to offer comprehensive communications, public relations, strategy and marketing initiatives to further the goals of her clients.
She has served on the front line defending the reputation of her clients. She maintains extensive media relationships as both a trusted source and a subject matter expert. Alyson is recognized as one of the best in the business with proven results that enhance business objectives.
---

OUR APPROACH
---
We are strategic in our approach, competent in our delivery and creative in everything we do. We know you want to tell a story and connect with your audience, each of whom deserves a relevant and meaningful conversation that motivates them to act or respond. That's exactly what we provide. We create content that speaks to people, through any medium—print, digital, visual, audio.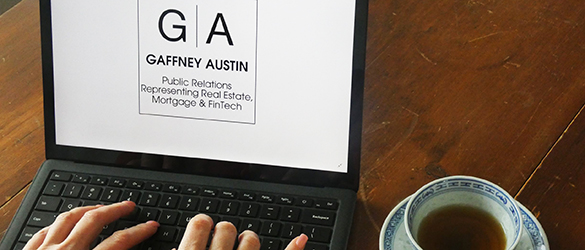 MEDIA & PUBLIC RELATIONS
---
The media writes about you, the public talks about you. We can put you in the news or keep you out.
Media relations—there is a reason it is called "media relations" it is all about the relationships we have built to leverage our clients. With our relationships we earn media placements to ensure that your messages are received positively in the news.
Public relations—the art of communication effectively to external audiences as a whole—requires strategies specific to a business, entity or effort. Our clients first receive a full audit of their business goals and we provide a uniquely tailored, comprehensive and cohesive public relations strategy not to be duplicated or shared with any competitor. We believe in a complete approach to provide an entire game plan for our clients.
MEDIA TRAINING
---
Gaffney Austin has the experience to deliver the tools your spokespeople need to successfully manage media inquiries and perform well in print and broadcast interviews. We believe in being a straightforward and forthcoming message provider to the news media. We will help craft a consistent messaging platform and provide personalized and group training on strategic delivery techniques, such as how to:
Remember and succinctly deliver your organization's key messages
Bridge to positive messaging when negative questions are asked
Appropriately address questions in a clear, concise manner
Prepare for the 'tough' questions
Feel comfortable and confident in front of cameras and with hard-hitting journalists
---
THOUGHT LEADERSHIP
---
Today, more than ever, we need to stay connected, and we need to keep in touch. We are here to help you best tell those vital stories and increase engagement by tapping into the many levels of crowd culture. Gaffney Austin believes that people are the lifeblood of any organization, regardless of industry and that each person has a great story to tell. Whether it is on social media, in the mainstream press, or on your own internal and external messaging platforms, Gaffney Austin can help chronicle your successes. We are stronger, together.
BRAND STRATEGY
---
Brand strength and reputation management initiatives are daily requirements to remain a business leader in your industry—especially given liability standards of today. Our clients receive national experience and counsel in these areas including in crisis and high-profile situations. We specialize in making our clients a positive force in the industry while also protecting their brand and intellectual property from competitors.
---
PRODUCT PLACEMENT & PRODUCT LAUNCHES
---
We carefully craft effective product and placement campaigns across multiple mediums and we target desired audiences to give our clients maximum reach into the appropriate industries. Additionally, we monitor media mentions for our clients to measure effectiveness of their campaigns.
CRISIS COMMUNICATIONS
---
Crisis can strike any type of business, industry or non-profit entity. Effective and timely communication and reputation management is the difference between capitulating to a crisis or surviving it. Our goal is to emerge with you even stronger than before.
---
LITIGATION COMMUNICATIONS
---
There is nothing more high profile than litigation. All too often potential litigation or rumors become media sensations before the details are available. Our goal is to manage the process for you and have strategic plans in place so that nothing is left to chance. Our experience in controversial issues such as race, gender, labor, digital disruption and many other situations will keep you ahead of the opposition.
CORPORATE IDENTITY
---
A strong identity—be it a brand identity or a corporate identity—must capture your entire brand in powerful messaging. Your message must express your corporate vision. If you can imagine it, we can implement it for your audience. Our services include brand consultancy, ideation and delivery of your individuality in a succinct manner.
---
PERSONALITY PROFILING
---
Have you ever wished you could understand why your clients do the things they do, gravitate to some products and not others? Would you like to understand your staff or your customers and find out why they act the way they act? Let Gaffney Austin facilitate the discussion and implement the due diligence necessary to unlock the answers you need to achieve maximum results.
DYNAMIC EVENT MANAGEMENT
---
Our experience with tradeshow appearances, new product rollouts, re-branding campaigns, new facility or location, corporate or personal events will separate you from the competition. We identify opportunities for our clients and create events from concept, planning and management that achieve the desired results. We drive the branding and coverage specific to the effort.
---
SOCIAL MEDIA
---
Social media and digital outreach initiatives are imperative to your business success and efficacy reaching targeted audiences across multiple generations. We design and execute custom social media and outreach services for our clients including integration systems so they remain consistently updated across multiple forums.
BUSINESS DEVELOPMENT & CONSULTATION
---
Business development and client outreach initiatives should be a consistent component to any business or outreach plan. While other outreach components remain essential, the ability to echo your message across multiple mediums is essential. We create, identify and execute various opportunities for our clients in order to foster business growth and increased sales.
---